Springfield Plantation
State route 553
Fayette Ms.
January 20th 1998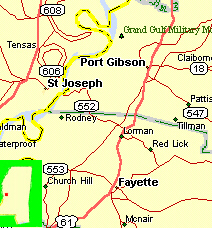 While staying in Natchez, in a trailer park without Internet hookup, Laura decided to utilize the next most effective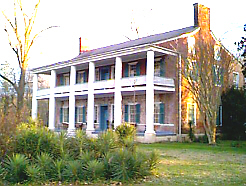 information system: the Laundromat. On her trip there she struck up a conversation with a lady, who had just visited an old mansion under the control of the most unusual character she had met in the south. That was enough for Laura. She then plotted a course to Springfield Plantation for the next day. Located on State Route 553, 12 miles west off the Natchez Parkway, North of Natchez, and marked by a very small tarnished sign at the driveway entrance. Springfield Mansion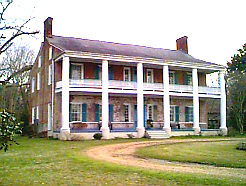 was different in all respects to the homes restored in downtown Natchez. With no formal parking lot,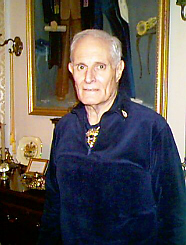 and no signs to the contrary, we parked on the grass by the side of the house. In approaching the front of the house, a feeling of loneliness crept over me. Maybe it was the dreary day we had picked or the rustic exterior appearance. I half expected to find the front door locked and no one at home, but nothing had prepared us for the eccentric Arthur E. LaSalle. A man light in stature and many in years, who met us at the door. For the next three hours we were treated to an exclusive view into the life and history of the house, and this fascinating individual.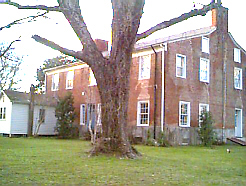 The house was built between 1786 and 1791, during the Spanish domination of Mississippi, then known as West Florida, by Thomas Marston Green Jr., a wealthy planter from Virginia. Springfield is one of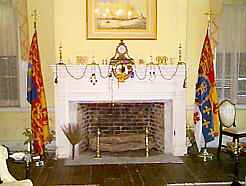 the first houses in America to have a full colonnade across the entire facade and is the first such mansion to be built in the Mississippi Valley. Here in 1791 Andrew Jackson married Rachel Robards, which made Springfield the setting for one of early America's most famous and later tragic stories of love and devotion. The combination of this historic event and the major architectural significance of this house makes Springfield one of the country's most notable landmarks.